Comic Blog
This is the spot for quick, written, comic book reviews that may not have appeared anywhere else on our site! Short reviews from the Scowls regulars can all be found here.
Enjoy!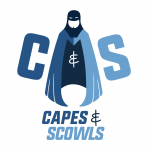 Spider-Man Life Story Review
Hello everyone! I'm Joe writing a review on the recently released trade paperback Spider-Man Life Story. Before I begin, I would like to introduce myself! I'm Joe I teach English at a small school in South Jersey. My interests in comics extend mostly into horror/independent comics, but today I've decided to review and include a soundtrack to this trade. Why did I do this? Because quite frankly, reading without an external stimulus is impossible for me. While I read each issue I decided to include two song from that era that I believe would better help the reader feel the world that is in turmoil in this story.
Anyway here's my review, this book was drastically different from the Spider-man seen in various media. Instead of a lighthearted tale I was expecting the reader is thrust into a world riddled with the anxieties of superheros and the Vietnam war. It doesn't let up instead Vietnam becomes a ghost haunting Peter, a ghost whispering "what if" into nearly every aspect of his life. This book had an appearance from most recognizable Spider-man characters: Gwen Stacy, MJ, Ben Reily, Doc. Ock, and the Osborns. This book is great at putting various well known stories, such as the Marvel Civil War and Secret Wars into perspective that may be missed by new readers. You also get to witness Peter age in front of your eyes. This once bright-eyed boy slowly transforms into an elder hero.
Overall, I'd rate this book as a 4.6 out of 5. I enjoyed it a lot! I feel that this would be an excellent introduction into Spider-man the character and an excellent book to read in general. This won't be a book I trade when I do my annual spring cleaning. Here is the list of songs in the playlist (in case you don't use Spotify)
Jimi Hendrix – All Along the Watchtower
Buffalo Springfield – For What It's Worth
Blondie – Heart of Glass
Black Sabbath – War Pigs
Kate Bush – Running Up That Hill
The Ramones – Animal Boy
Nirvana – The Man Who Sold the World
Metallica – Nothing Else Matters
The Gaslight Anthem – I Coulda Been a Contender
The Killers – When You Were Young
Jan Vogler and Bill Murray – When Will I Ever Learn to Live in God
David Bowie – Lazarus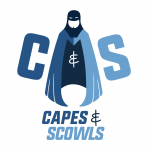 Hey Gang! 3/15/20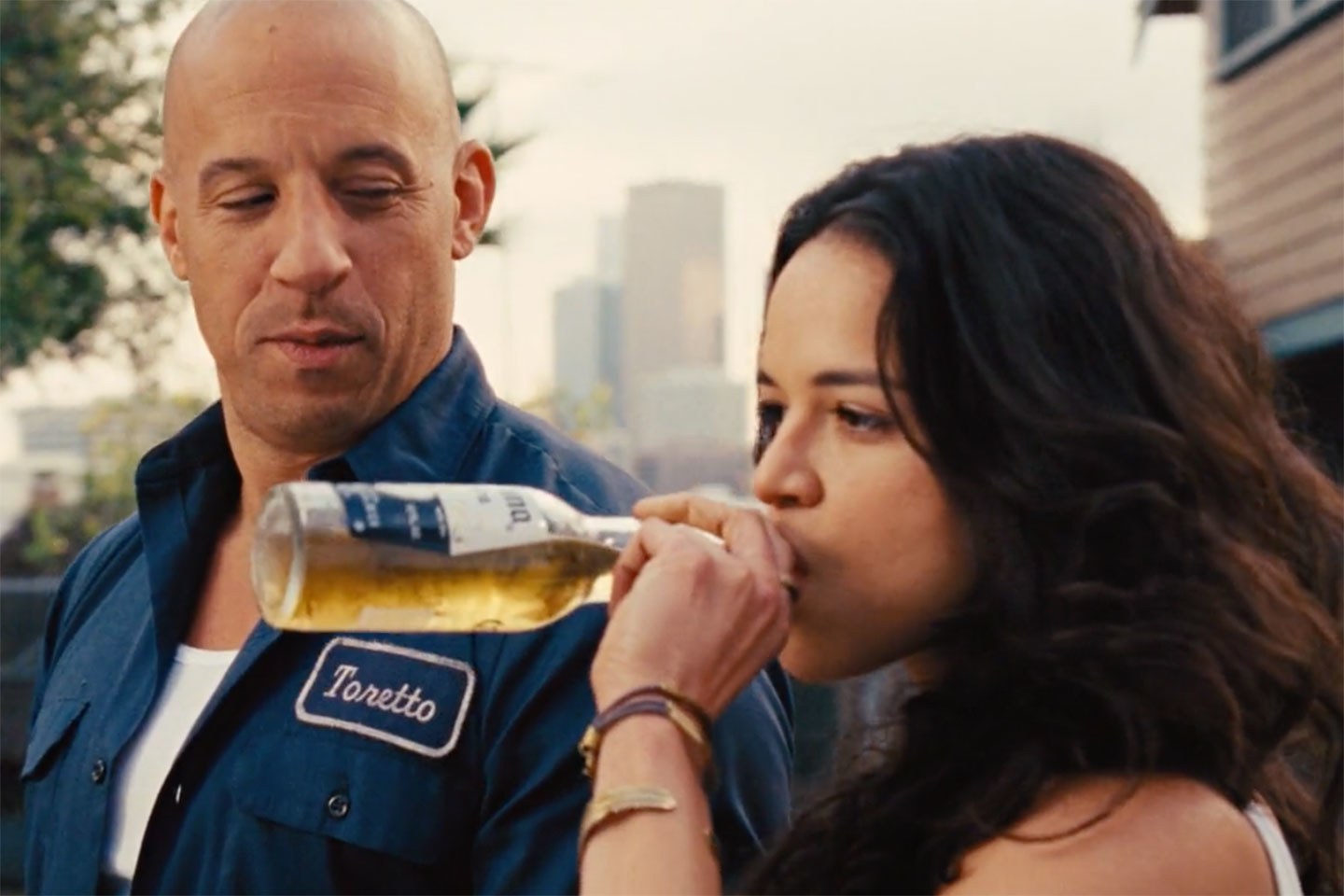 Hey Gang, Tim here!  I thought I would take the time to say thank you for listening to the podcast! In wake of recent events our full schedule might get a little wonky. Is it because of Corona virus? Kinda. Schools are going to be out making the usual times for content creation different. Rather than fall behind and say nothing I figured we could just have a dialogue about it. Seeing as I put up a large chunk of our content I may fall a little behind. In that event, hang tight. We here at Capes and Scowls will do our best to catch up eventually.
Also, thank you to everyone who listened to my interview with Eric's Journey. It is an important listen especially in the wake of Corona and weakened immune systems. If you haven't listened to this interview I am going to repost it below. It is rare I repost anything, but this is important and gets information out about a good cause. Thanks guys! If you have any questions you can email us at [email protected] or my twitter @Mad_Dog_Tim.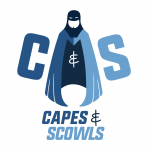 Scowlin' Mad with Tim
Review #11
Writer: Zack Kaplan
Artist: Piotr Kowalski, Brad Simpson
Letterer: Hassan Otsmane-Elhaou
Fans of Capes And Scowls should know all about writer Zack Kaplan. We interviewed him a few years back when his first comic book Eclipse was coming out and again last year at New York Comic Con. Zack is a sweet man who truly loves the art of storytelling. He sold us on this fact with Eclipse and kept the faith with Port of Earth and Lost City Explorers. Now Kaplan is back with a new science fiction / western series titled "Join The Future".
In the first issue of "Join The Future", which is out this Wednesday both digitally and at your LCS, we see Kaplan explore a utopian society and how it could divide whole cities. Topics like Universal Healthcare, Universal Basic Income, 3-D printing, and organic food are explored in a manner that makes us question how much technology has infiltrated our lives and how much control we are willing to give up. The reader is never beaten over the head with these topics or made to feel bad for wanting them, rather made to start asking questions. Could this be our reality? What would large corporations need to make this happen? All in due time.
Kaplan is joined by the art team of Piotr Kowalski and Brad Simpson who are known for working together on Sex, Bloodbourne and The Witcher. The world building that is accomplished through the art is incredible. Taking a sentence or two from Kaplan and giving us detailed panels of society in a controlled bubble is fascinating. At the same time, life outside the futuristic city is more reminiscent of frontier times. Cities all working together to make do and survive in the shadow of a taunting neighboring metropolis.  The western side looks raw and dirty yet loving and familial. It is comparable to cities explored in comics like "The Walking Dead" except these characters are already more likable.             Hassan Otsmane-Elhaou does amazing work as letterer, and I am big on letting everyone know when I see promising lettering. Hassan is perfect using a variety of speech bubbles and fonts to hammer home the emotional tone needed. Trust me when I say lettering is so important to the medium, and we take it for granted too often.
I am a huge fan of Zack. If you tend to enjoy comics I recommend feel free to add this one to your pullbox. I would much rather support a company like Aftershock and try a new series than dive into a "Big 2" mega event that accomplishes less at three times the cost. Give Kaplan and crew a shot. I doubt you will regret it. If you love what you see you can check out his back catalog starting with Eclipse. Thank you Aftershock, Kaplan, Kowalski, Simpson and Otsmane-Elhaou. Best of luck!
-Tim
@Mad_Dog_Tim on Twitter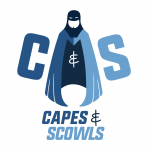 Scowlin' Mad with Tim
Review #10
Zero Jumper #1, April 2018
Writer: Patrick Mulholland
Artist: Patrick Mulholland
Alterna Comics
Zero Jumper is a four issue limited series from Alterna Comics. Patrick Mulholland tells a unique story as both writer and artist, which tend to be my favorite comics. The perfection of a creative person's vision can't be topped by those pulling double duty. We follow a young boy named Juno who has the ability to jump through portals and execute small instances of time travel. This ability makes for fun action scenes as Juno is surprised by alien inhabitants that are less than thrilled to see him. His ultimate goal is to retrieve rare crystals to execute a large jump further back in time to right a wrong that is hinted at by the issues end. I enjoy the Alterna Comics format of keeping costs down with newsprint style paper and shorter issues for $1.50.  I recommend not only this title but suggest if you are after a little variety you try a few Alterna titles. I have read many and for my personal taste have never been angry that I did. Quite the opposite actually.
Patrick Mulholland can be found on Twitter @PatGMulholland and Alterna Comics can be found @AlternaComics.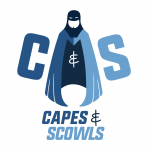 Scowlin' Mad with Tim
Review #9
Hit-Girl #2 , March 2018
Writer: Mark Millar
Artist: Ricardo Lopez Ortiz
Colorist: Sunny Gho
Lettering: Melina Mikulic
Cover Artist: Amy Reeder, Dustin Nguyen
Image Comics
Rated Mature!
The new Hit-Girl series by creator Mark Millar and Ricardo Lopez Ortiz feels very different from previous Kick-Ass and Hit-Girl comics. The art is a little more fun. I loved one panel in particular where while on a hit Hit-Girl and "sidekick" Mano must fight coked up zoo animals. The animals bustling down a hallway (including an alligator!) to attack our anti-heroes is priceless. The team continue to take out rivals of Mano with a large amount of success. The choices Millar makes for the weapons and other assorted gadgets are a trip.  The end half of the book has a dark reveal that I will not spoil and adds an intensity to the story arc. Bonus points to Millar for mentioning how great Tom King is on Batman. Really fun stuff. This book for all of it's violence has been more enjoyable than previous incarnations. I think it appeals more to me because the art is so damn great. Lopez Ortiz is fantastic!
Mark Millar can be found on Twitter @MrMarkMilar, Ricardo Lopez Ortiz is @RLopezOrtiz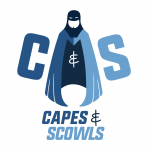 Scowlin' Mad with Tim
Review #8
Vampironica #1 , March 2018
Writer: Greg Smallwood, Meg Smallwood
Artist: Greg Smallwood
Regular Cover Artist: Greg Smallwood
Rating Teen +
Archie Comics
Vampironica is the newest addition to the Archie Comics horror line. Veronica Lodge is one of the last main characters to explore inside Riverdale's horror alt-universe, and she shouldn't disappoint. The Smallwoods embrace the vampire genre giving the title a Buffy feel while maintaining that classic Archie charm. It is worth noting that even though the name makes many comic readers think Vampirella this issue does not go as far towards "sex sells". Veronica's origin relating to her supernatural powers is revealed by the issues end and leaves enough mystery to keep you wanting more. Greg's art conveys a dark tone without being overly gruesome. I am interested to see where this title goes. My favorite character of the Archie horror line is Jughead as a werewolf so only time can tell if a vampire Veronica can dethrone the king (get it…he wears a crown shaped hat….I
m sorry). Give the book a try because every alternate reality Archie title is exciting and cool.
Greg Smallwood is on Twitter @SavageSmallwood. Meg I don't believe is on Twitter but tweet at Greg and tell him how awesome she is! Support 'em!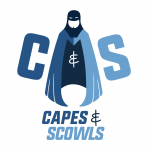 Scowlin' Mad with Tim
Review #7
Dark Ark #1 ,September 2017
Writer: Cullen Bunn
Artist: Juan Doe
Letterer: Ryane Hill
Regular Cover Artist: Juan Doe
Rating 17+
Aftershock Comics
Writer Cullen Bunn and artist Juan Doe have created a dark storyline of biblical proportions with September's Dark Ark #1, a new series from Aftershock Comics! Aftershock is slowly becoming the comics company to watch and it is due to creative titles like Dark Ark. The classic tale of Noah and the flood is spun into something more sinister as a sorcerer is tasked with a quest from the lord of darkness himself…build another ark and save all the demons and monsters that God plans to annihilate! The story is solid throughout as Bunn works hard to tell a tale that is not inherently sacrilege but flows parallel to well established lore. The monsters as well as the sorcerer's family create unique interactions that pleased me enough to want more. The visuals of Juan Doe (who also did American Monster) are perfect for the variety of mythical creatures stowed below deck. Whether it be a vampire or a unicorn the art sure is pretty. I am looking forward to seeing how Juan's career skyrockets after working with superstars in the industry like Bunn. Again, Aftershock is the company to keep an eye on for titles that are darker, different and wholly unique. Dark Ark #1 is on sale September 2017!
Cullen Bunn is on Twitter @CullenBunn and Juan Doe is @JuanDoe! Tell them you are excited about Dark Ark!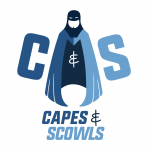 Scowlin' Mad with Tim
Review #6
Blood Stain TP Vol. 1 April 2016
Writer: Linda Sejic
Artist: Linda Sejic
Cover: Linda Sejic
Image Comics
I am very interested in the artistry of Linda Sejic. She has a similar style to her husband Stjepan Sejic (whom I had became familiar with first as well as Capes And Scowls Co-Host Leander has a major crush on him) that is every bit as impressive as her husband.  Anyone who can write and draw has my respect, but what Linda does is something beyond that as she turns doodles into digital gold. The story of Blood Stain is that of a woman trying to find a job and ultimately settling on aid to a "mad scientist".  Of course there is more to it than that, as Sejic's writing comically sets up Elly's backstory in delightful flashbacks. The "slice of life" story that may or may not involve horror plot lines is a unique approach to the genre.  In fact, I made the trade a higher priority on my review list simply because of the genres written on the spine of the trade.  Originally a webcomic, Blood Stain doesn't flow the way a comic does, which is fine honestly, as this genre doesn't need every tenth page to be a splash page.  Variety is fun and this book mashes variety between the covers.  The bonus content at the end of the trade are worth the price of admission alone, as Linda shows the reader what it takes to bring a comic to life.   I intend to keep following this series.  Great work Mrs. Sejic! Keep it up!
(P.S. Leander is not a creepy stalker type, he just likes Stjepan's work a bunch. )
You can find Linda Sejic on Twitter @LindaSejic !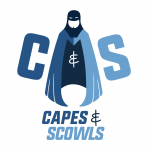 Scowlin' Mad with Tim
Review #5
Kaijumax Season 3 #2 August 2017
Writer: Zander Cannon
Artist: Zander Cannon
Cover: Zander Cannon
Oni Press
I keep diving in and out of this series, and that is a mistake on my part because it is a fun read that tells a serious prison story in a less than serious way…with giant Kaiju monsters!  Zander Cannon is writer and artist on these prison romps that focus on power struggles and cliques in prison. This issue focuses on characters trying to figure out how to get more drugs (Uranium, people!) into the prison! Also Space Bunnies! I don't want to give too much away, but the flashback sequence has a nice payoff in the end and was easily my favorite part of the issue. For zaniness and prison drama all rolled into one with a sprinkling of nods to Ultraman and Godzilla this is the perfect book that you need to be reading. I am going to pick up the trades tomorrow and catch up as well!
You can find Zander on Twitter @Zander_Cannon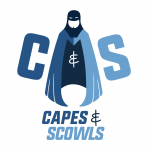 Scowlin' Mad with Tim
Review #4
Brobots Vol. 2: : And The Mecha Malarkey August 2017
Writer: J. Torres
Artist: Sean K. Dove
Cover: Sean K. Dove
Oni Press
Brobots is an all-ages romp through the adventures of three robots (that are bros of course) as they attempt to have a picnic in the woods. When the Brobots end up without their food, they find themselves in a mashup of Nursery Rhymes and Voltron style monster fights. The book is perfect for kids, never being too violent or too cutesy. Torres has a knack for writing that is geared to a teen or younger audience. The art by Dove is very bubbly and fun. As a 34 year old man I was not the target demographic for this book and yet I was able to read it all from cover to cover and find something to enjoy in it. Sure, I could do without the word "Bro" in front of every other word…probably the same way my dad didn't care to hear "Cowabunga" from four talking turtles when I was little. The point is that the book does what it sets out to do, entertain a younger audience. I recommend the book for any child 12 or younger and would say skip it otherwise. Unless of course you love all things cute and colored brightly. This felt like a Steven Universe for younger kids. That isn't such a bad thing to be.
If you want to check out J. Torres he is @Jtorrescomics on Twitter.
Sean Dove is @andthankyou on Twitter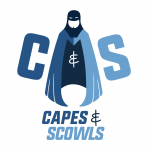 Scowlin' Mad with Tim
Review #3
Shirtless Bear Fighter #1 June 2017
Writer: Jody Leheup, Sebastian Girner
Artist: Mike Spicer, Nil Vendrell
Cover: Andrew Robinson
Image Comics
I have wanted to talk about newer issues (this one being two weeks old already), but I find myself still raving about this comic.  It is a fun ride in the vein of similar comics Amerikarate and Rock Candy Mountain. The Shirtless Bear Fighter is a man who lives in the woods. While once accepted by the bear community, he turns on them after a yet to be explained tragedy. Now he lives for flapjacks and fightin! The book (if you could'nt guess from the title) is silly. It is meant to be fun. The style in which it is written creates hilarity on every page. Turning pages to discover a well placed gag had me in stitches. I usually read all types of stories…sci-fi, horror, political, social….but as of late all I want to do is laugh. Shirtless Bear Fighter delivers. The book is planned to be five issues, but lets she if we can get it to go further. The creators and Image will thank you!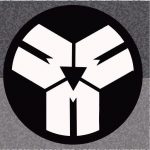 Shots Fired with Rich
Review #3
Red Hood and the Outlaws Rebirth All New All Different Avengers #12
Writer: Mark Waid
Artist: Mahmud Asrar
Colors: Dave McCaig
Letterer: VC's Corey Petit
Cover Art: Alex Ross
Marvel
I wanted to review Red Hood and the Outlaws Rebirth but it was the nothingest book I've read in a while, so that can go suck an egg. I give it a 5 out of 10, the apathy rating.
I did, begrudgingly, enjoy All New All Different Avengers #12. I really only set out to buy this book just to put away the first issues with what I thought were going to be future movie avengers but grew to really like the younger Avengers. Mark Waid has been killing it crafting a new generation of heroes coming up to replace the elder class. Where I initially only saw Marvel re-using hero names to save them from having to create new compelling characters I can see the beginning of what will hopefully be a great team of characters.
This issue sees the fledgling team trying desperately to rescue Spiderman who was left behind in their escape from Annihilus. Using the Nega Bands they swap with Spiderman one at a time and acting as a team they make a play for destroying his ultimate weapon. Character building for Waid is going quite well but this Annihilus story wasn't really good. I can move past it as a bonding experience for the team but I am hoping it will pick up and really test them. The art has been great which speaks highly of Asrar, since Kubert is one of my favorites and I don't think the book loses a step when they switch off. All in all I still think Captain Falcon and Iron Man need to step away and let the new heroes grow but it's a good enough book to stick it out.
Final Verdict: 7 out of 10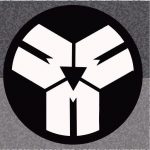 Shots Fired with Rich
Review #2
Uncanny X-Men #10
Writer: Cullen Bunn
Artist: Ken Lashley
Colors: Nolan Woodard
Letterer: VC's Joe Caramagna
Editor: Daniel Ketchum
Marvel
I feel a little backstory about myself is needed for this review. X-men comics are the reason I started reading comic books in the first place. I loved how every character was diverse in style and powers and thoroughly enjoyed the family/team dynamics. So when I say the current books have lost their damn minds, it comes from a place of love for the characters and a great amplitude of confusion on why they are what they are now.
Uncanny X-men post Secret Wars has been probably one of their stronger X titles in my opinion. The art has been top notch and all 10 issues, despite the unorthodox group assembled, has flowed well. With that said they probably could have just called the book "Uncanny Murderers We Wanted To Write About" it would have been the same end result because this is not an X-men team. The current Roster is Magneto taking the team lead role, Psylocke as second in command, The Mindless Shell of Archangel, still morality shifted Sabretooth and Monet because she is cool and never used. Throughout the series there are scattered guest appearances from Mystique, Fantomex and Xorn.
Issue #10 wraps up an Apocalypse/Archangel related story that has moments of being weak but to judge it fairly I think this story line was forced on the book because of the movie this summer. I am expecting stronger writing coming up in the future once Bunn gets a bit more freedom. This issue balances an internal struggle, Psylocke trying to reach Archangels psyche, and the external threat of dozens of Archangel clones being fought off by Magneto, Fantomex and Mystique. There is also a sub plot that sees Sabretooth and Monet battling Empath in the sewers trying to defend the new Morlocks. Overall I think it was an OK read, nothing amazing happened and nothing awful happened. I enjoy morality shifted Sabretooth, I think he retains enough of his inherent grit to be an interesting character but he feels out of place in this roster. The biggest plus for this book is it eliminates one of the three Warren Worthingtons that currently exist in the books. Which one? Better read to find out, or not, whatever.
Final Verdict: 7 out of 10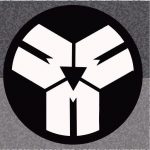 Shots Fired with Rich
Review #1
Horizon #1 July 2016
Writer: Brandon Thomas
Artist: Juan Gedeon
Colors: Frank Martin
Letterer: Rus Wooton
Editor: Sean Mackiewicz
Image/Skybound
Horizon #1 takes the reader to the not too distant future in the midst
of a resource crisis and introduces us to the primary antagonist Zhia Malen. She was sent to earth but due to unmentioned circumstances her landing didn't go well and her ship was marooned in a Canadian Lake. Before embarking on this mission she was implanted with a miniature computer in her head that became damaged in the crash which leads to her having spotty memory and limited ability to communicate with her people. It's up to her to reassemble her communication device, locate her team and get back on mission.
It's kind of hard to go too in depth with this review as not much really
happened. The bulk of the story was poorly pieced together text blocks and bits of exposition frustratingly doled out by televisions and mobile devices. It always feels like I missed a page of information.
The art was actually one of the best parts of this book. It was decent
but not polished which would have been fine if it felt stylistic instead of rushed. After scanning though Gedeon's art on his twitter account it's kind of a shame since he really seems like a talented artist, this could be an issue with the colors or inking but who's to know. I'm of a mindset that the first issue of a comic book should establish a character to latch on to as the reader and slowly discover the world around them. They gave us a character to care about, barely, and in the final panels they flip the script and make them completely impossible to relate to. I'd have to say pass on this book for now and wait for a trade and hope the story get past this beginning rough patch.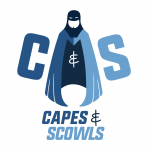 Scowlin' Mad with Tim
Review #2
Hillbilly #1 June 2016
Writer: Eric Powell
Artist: Eric Powell
Colorist: Eric Powell
Letterer: Eric Powell
Editor: Tracy Marsh
Albatross Comics
If you know Eric Powell's previous works (like The Goon) then you wouldn't be too surprised by how odd of a story line this book should possess. And I mean that as a good thing! This book has that classic Powell grittiness and dark imagery. The story focuses on a mysterious man who saves a young boy from being killed by a witch in the forest. While walking the boy home safely he recalls his origin to the boy. The Hillbilly was born out of incest and wedlock and thus born without eyes as punishment. As the town outcast he lived on the outskirts of town. Through several events he happens upon a witch stuck in a trap set by a rival witch. Upon freeing her he is marked as an enemy of that rival witch. The "good" witch provides Hillbilly with a cleaver loaded with dark magic that is highly effective against witches. Without giving away too much plot the character is set up to wander the vibrant world Powell has created slaying any witches he can. Powell handling every aspect of this book makes it a more intimate experience. The art is dark and gruesome as always which paints a clear picture of any dread and struggles within. Powell hasn't lost a step and this book is highly enjoyable. Hopefully it will continue this way. Hillbilly is the kind of book that would more likely appeal to those readers of books like Hellboy and RPG Manuals. It is also nice to have the added bonus of supporting small press in Albatross Comics. I always enjoy Powell's work and this comic was no different.
I give Hillbilly #1 a 7 out of 10.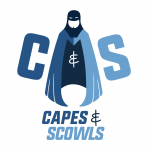 Scowlin' Mad with Tim
Review #1
Wacky Raceland #1 June 2016
Writer: Ken Potac
Artist: Leonardo Manco
Colorist: Mariana Sanzone
Letterer: Sal Cipriano
Editor: Marie Javins
DC Comics
For years I have wanted to see an update of many of the classic Hanna Barbara properties that are now owned by DC Comics.  Well my wish has come true with the creation of Future Quest, Wacky Raceland, and Scooby Doo Apocalypse.  At least, I thought that is what I wanted.  Several years back they did a successful update of Space Ghost.  So how come Wacky Raceland is such a steamy pile of garbage?  One would imagine it having more to do with timing and the success of the over the top film Mad Max: Fury Road. The problem though is that these characters were squeaky clean with limited backstory outside of race for reward/prize/pride etc.  Making creepy versions of characters I barely remember like The Ant Hill Mob, Lazy Luke and Blubber Bear, and more does nothing but confuse new readers. I love animation. I remember the old cartoon show. I could barely recognize the support characters.  Add to that the fact that the known characters call each other "asshats" more than their actual names and you can sense the downhill decline of the writing.  Dick Dastardly slaps Penelope Pitstop on the ass and seems to enjoy her retaliation of slugging him in the face.  Mutltey's signature laugh is replaced by a noise reminiscent of Rorschach from Watchmen. While the writing is awful, the art is fun. Manco accomplishes what he set out to create, a dystopian future where oddball characters can exist together in a hazardous enviroment. This book was painful to finish. All of the creativity like the announcer being a mysterious being that organizes death races is overshadowed by lame cyberpunk characters that bore us to tears.  The one good thing about this book is that it will soon be forgotten and the classic animated characters will be all we ever think about.
Wacky Raceland #1 is a solid 2 out of 10.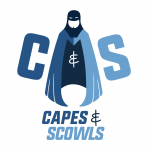 Coffee Time with Olivia
Review #3
Mirror 1 of 4
Created by: Emma Rios and Hwei Lim
Publisher: Image Comics, Inc.Well it's about time Image came out with a title called "Mirror." (Because mirror image. Get it?) Sorry, that was lame.Mirror is part of the 8house universe, however it can be read as a stand-alone; which is what I am doing. It is indeed a page turner, and by page turner I mean I was flipping back and forth between pages to try and pick up details of the story I thought I missed as I was reading it. This might be a thing you will be doing too if you dive into this comic with zero context like I did; just a fair warning. This four part comic jumps right in with a complex and layered plot, almost as if it was meant for a longer run.Having that said, the story is totally immersable and has a dreamlike, ethereal quality to it thanks to the watercolor artwork; which is totally appropriate for the story by the way. It also has a Sandman-esque vibe to it, which I like. The story centers around a mage named Ivan who is forced to research the humanlike animals of Irzah and how to replicate them. The story opens with a small backstory of young Ivan and his dog Sena. Sena's anomolous development into a talking, more humanlike creature forces Ivan and Sena to run away together. Ivan gets caught by an elder mage Kazbek while Sena has been on the run then eventually joins the "Outsiders"; a group that uses guerilla tactics order to maintain their freedom. Their connection to each other will undoubtedly be important in the next coming issues.I've read some strange and fantastical comics and Mirror is one of the most interesting and thought provoking ones I've read. It has a definite overtone of the significance of "what defines humanity" in the story. In fact, I'm not 100% sure what's really going on. I can only speculate since the major plot points have only appeared in snippets so far. I would recommend that you read this comic if you like dreamlike fantasies ala Sandman (Gaiman) and Intersect (Fawkes).
Side note: What does Coffee Time with Olivia have to do with coffee? Nothing, but feel free to visit my Instagram to enjoy coffee related pictures. @lacivilokra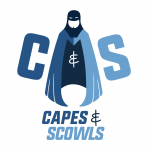 Coffee Time with Olivia
Review #2
Jupiter's Circle Vol. 2 issue #3 January 2016
Writer: Mark Millar
Artists: Chris Sprouse, Karl Story, Walden Wong
Colorist: Ive Svorcina
Letterer: Peter Doherty
Cover Art: Bill Sienkiewicz
Variant Cover Art: Frank Quitely
Editor: Nicole Boose
Production: Peter Doherty, Drew Gill
Publisher: Image Comics, Inc.
This continuation of the Mark Millar epic still leaves you wanting more (and I'm putting this lightly).
As a fan of Jupiter's Legacy, this prequel proves to be an incredibly frustrating read. It answers all the wrong questions at the wrong times, and what makes this series worse for me is that I have little to no connection to any of the main characters. It almost seems like there needs to be a prequel to the prequel, because Jupiter's Circle has yet to go into FULL detail about how, where, and from whom the main heroes got their powers and why exactly THEY were chosen. Also, I would be more curious to know what these people were like before becoming super-powered, instead of this story we're getting here.
Those questions are basically the only thing I want out of Jupiter's Circle. Millar just likes to tease the readers by dropping subtle hints about their true origin story throughout  in the dialogue. Of course, it's not enough to grasp the whole picture. What we're left with is a tale of how these heroes fit into important events in US history sprinkled with cameos of famous people.
So, now let's talk about what happened in Jupiter's Circle Vol. 2 issue 3. (Caution: Spoilers in this paragraph)
Skyfox has turned antihero. Utopian's moral good compass still holds strong no matter what. Then the issue ends with the threat of their powers being taken away; having them swapped by an evil genius with a ray gun and his cronies. And guess what? I don't really care.
Like I said, I have little to no emotional attachment to these characters. I feel that a story about the adventures of the first generation of superpowered people holds very little relevance to the characters in Jupiter's Legacy. One could counter argue that the Jupiter's Circle series is it's own story; not necessarily connected to Legacy. If that were the case, Circle is still bad in my eyes with the lack of character development as the main issue.
I sincerely hope that Millar proves me wrong  by making the Circle storyline relevant in some way. I liked Jupiter's Legacy too much to give up on this. I will continue to read it just out of curiosity.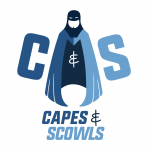 Coffee Time with Olivia
Review #1
Judge Dredd #2 – Mega-city Zero "Flame Wars" January 2016
Writers: Ulises Farinas and Erick Freitas
Artist: Dan McDaid
Colorist: Ryan Hill
Letterer: Shawn Lee
Editor: Denton J. Tipton
IDW Publishing
In a world where Judge Dredd can't Judge Dredd, everyone is going to have a bad time. Judge Dredd issue #2 is out for the new year and we are still unraveling the mystery of what happened to Mega-city one. The Judge can't handle the seeming anarchy that has become of the city block as we watch him try to make sense of it all. With the girls still in tow, Dredd instantly shakes things up and is accused of being a trog (AKA "troll"). Then of course, the Judge's antics inspires everyone to be adorned in law enforcement cosplay almost instantaneously and now everyone thinks they're a judge. I mean, who doesn't want to be Judge Dredd?
Surprisingly or not, the mere concept of "law" eludes these people; some not even knowing how to use the word "law" in a sentence. Then, as soon as things start to escalate, Dredd runs into an ally who later turns foe; a self-admitted trog that believes someone must stir the pot once in a while for there to be true freedom. He is the only person so far in the story that believes that Judge Dredd is exactly who he says he is. Dredd becomes separated from the feral kids and employs his trog friend to help him find them. They find that one of the kids is about to be puppy-kicked to death, however trog friend is not amused by Dredd's shoot first ask questions later tactics.
What is Judge Dredd supposed to do in a world where everyone wants ultimate freedom? Why does no one know what happened to Mega-city one? Yes, this is a zany story, albeit an entertaining one. As a person who has not read any previous Judge Dredd comics, I like the subtle and situational comedy in this story. Perhaps, a more seasoned Judge Dredd reader might prefer a more serious tone. I highly recommend keeping an open mind and going along for the ride with this one. The story is still enticing enough to hold my curiosity for the next issues.