NXT Takeover: Stand & Deliver 2021 Match Picks Interview with Cliff : Part 1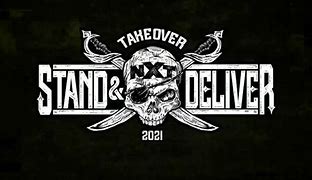 NXT Takeover: Stand & Deliver 2021 Match Picks Interview with Cliff : Part 1
By Olivia Clark
NXT Takeover: Stand & Deliver is coming up this Wednesday and Thursday April 7th and 8th. I interviewed our very own podcast favorite Cliff and we discussed our picks for who we thought was going to win each match. This is part one of a two part series. Here, we go over announced matches for night one. Don't mind our general confusion with current NXT events. It may be glaringly obvious that both me and Cliff haven't watched NXT regularly in a bit. Although we should! These matchups look seriously good! Happy wrestle week! Enjoy!
Olivia : So, NXT Takeover: Stand & Deliver night one. Match number one is Io Shirai vs. Raquel Gonzalez (with Dakota Kai) for the NXT Women's Championship. Cliff, who's your pick?
Cliff : I am going to pick Raquel Gonzalez. Io Shirai has held the belt for a very long time. Like, they've been pushing Raquel hard for a very long time to get the payoff to put the belt on her. So I am picking Raquel Gonzalez to beat Io Shirai to become the new NXT Women's Champion. And then this may turn into a breakup between Raquel and Dakota.
O : Ah ha. I agree with all that. Because I don't see the point of Io holding the belt for any longer.
C : She's kinda faced all challengers.
O : Yeah. It's time. It seems like it's time.
Match number two. MSK vs. Grizzled Young Veterans vs. Legado Del Fantasma in the triple threat tag team match for the vacant NXT Tag Team Championship.
C : That is because Danny Burch separated his shoulder recently, so he and Oney Lorcan had to drop the belts.
O : Ah. Well…
C : I am going to take Legado Del Fantasma because I feel like it's going to end up being a big two nights for them because on night two Santos Escobar is going to take on Jordan Devlin to unify the NXT Cruiserweight Championship.
O : Okay.
C : So Jordan Devlin had some #metoo issues and went away for a while.
O : Oh okay. I thought that they took the belt away from him because of COVID last year?
C : Uh… no. So, NXT UK stopped recording for a while. And then he had the metoo issues so Santos Escobar won a match for the interim NXT Cruiserweight Championship.
O : Okay, so, interesting… So this is night two though, so who's actually holding the belt right now?
C : They both have belts.
O : So, what is it? They both have like, the same belt?
C : I think so.
O : Okay.
C : Yeah, they're both holding a belt.
O : Okay, gotcha. See… I haven't watched this in a while. Okay, back to night one.
C : I'm taking the team of Legado Del Fantasma winning in what will turn into a big night for the stable.
O : [Olivia silently contemplating her pick] Honestly… I haven't seen any… Oh wait that's not true… I think I've seen all of them in action. But I'm gonna go with Grizzled Young Veterans. Just because. That's my pick. I just have a feeling.
C : Okay.
O : Match number three is the six man gauntlet eliminator match where the winner receives the NXT North American Championship opportunity on night two vs. Johnny Gargano.
C : So how the gauntlet eliminator matches work is two people will start. They will wrestle. When one person is pinned, they are out. The winner stays in the ring and the next person comes out until there is one person left standing.
O : Gotcha. Alright, so it's Leon Ruff vs. Isaiah "Swerve" Scott vs. Bronson Reed vs. Cameron Grimes vs. Dexter Lumis vs. LA Knight. Now, we don't know who's going in first or anything, right?
C : Correct.
O : Okay. So, it's really a dice throw here. So, I don't know. Who do you wanna see most versus Johnny Gargano?
C : So, I don't like this person at all. I don't understand their character. I don't understand how they've been a babyface this whole time. But they're going to have Dexter Lumis win this. LA Knight is new to the scene, but I don't see him picking this up. Leon Ruff had his go at Johnny Gargano a couple of months ago. So, I think Dexter Lumis is going to come in somewhere in the middle and probably pick up two or three pins to win the match to then take on Gargano on night two.
O : I agree with all that. But I also think Bronson Reed's not a bad pick… Am I wrong in thinking he's kinda up and coming right now? [???????]
C : [??????????]
O : [laughs]
C : Dexter Lumis and Cameron Grimes are featured every week and LA Knight will probably be featured every week going forward.
O : Yeah. Match four is the singles match for the NXT UK Championship. Walter vs. Tommaso Ciampa. What do you think?
C : So, I think this may be the best match. It's going to be brutal and disgusting.
O : Yeah, do you think out of both nights this will be the best?
C : I think it could, but there's two other matches that could beat it. Another one's also gonna be on this night and will probably happen before this match. Like, this isn't necessarily the order these matches are gonna happen. But I think Ciampa will pick up the win over Mr. Walter because he has held the belt for so long. It would kinda change things up because it doesn't really make sense for Ciampa to be back in the NXT Championship title hunt because he's been there for so long and it sorta ends up being the same match over and over and over and over again. So I think you may see Ciampa over in UK for a while. Walter in regular NXT for some matches that haven't happened yet. So, I would like to see Ciampa pick up the win just for a change of pace for both of them. It doesn't make sense for Walter to retain and then be on regular NXT for new matches. So I'm picking Ciampa on, it makes sense for him to pick up the belt. I don't think he's gonna hold it for a long time, but I could see until their next pay-per-view or like their next big event that he drops the belt on somebody else just to get the belt off Walter.
O : Yeah, that makes sense to me too and I also would like to see Tommaso Ciampa hold a belt as well.
Next match is Pete Dunne vs. Kushida in just a regular singles match.
C : So, this is another match that could steal the whole weekend. Kushida is amazing. Pete Dunne is amazing. As long as they have chemistry together and are allowed to wrestle how they can, it's going to be brutal and a blast to watch.
O : Yeah. Also, Pete Dunne got like, jacked and we know Kushida – he's the former New Japan guy.
C : Yeah. So I think Kushida is gonna pick up the win because I think he needs to. He came into a lot of like, fanfare and into NXT with a lot of hype around him. And not a lot has really come of that. And I don't think it hurts Pete Dunne to lose. You can just throw him back into any title picture and nobody will complain about Pete Dunne fighting for any title ever. So I think from a booking standpoint again, it makes sense to have Kushida pick up the win.
O : Cool. I agree.
Stay tuned for part two of this interview coming up very soon where we talk about the matches happening on night two.